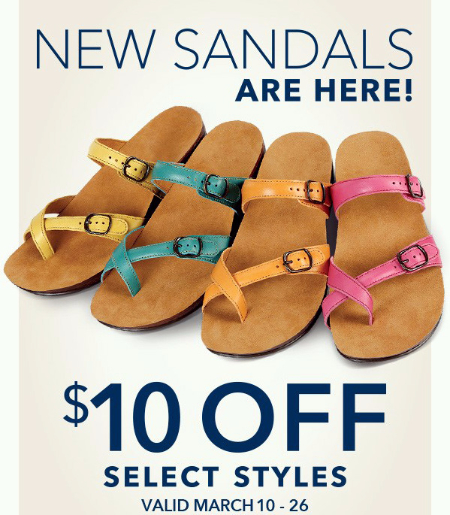 $10 Off Sandals Sale! 
Special savings on many new styles.
 
And take our 30 day walk test!
 
Get ready for open-toe season with a sandal sale at San Antonio Shoemakers. So many styles! So many colors! Now is the time to brighten up for spring in style and save! Now through March 26th  you'll get $10 off on select sandals styles in heels, wedges and flats for all occasions. Try our 30 day walk test and see for yourself.
SAS, where savings and style go together perfectly!
Valid through March 26, 2017